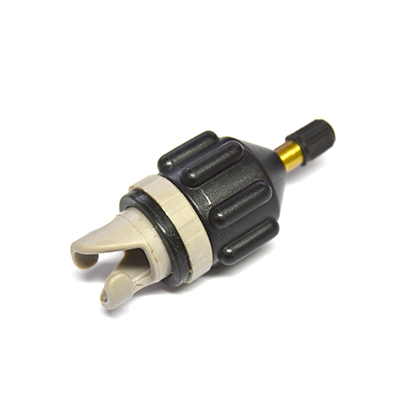 Stand up paddle compressor adapter
A compressor adapter for stand up paddle valves.
This adapter allows a fast and efficient inflation of the Stand up paddle. The compressor must be equipped with an auto valve type nozzle.
The use of an inflation gun with pressure gauge is strongly recommended to avoid overpressure and risk of bursting.