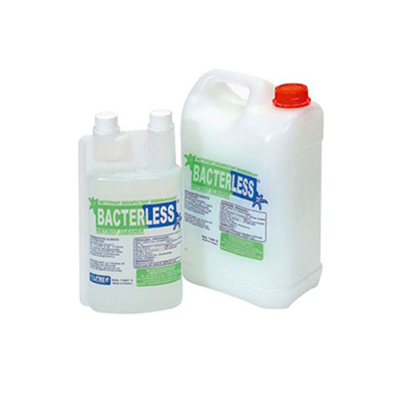 BACTERLESS is intended for the regular maintenance of wetsuits, buoyancy aids and other nautical equipment.
VIRUUSCIDE Standard EN 14476 – BACTERICIDE Standard EN 1276
BACTERLESS® is formulated for:
– Respect the maintenance and hygiene of the equipment.
– Do not attack the skin (calendar solution).
– Do not alter the neoprene, tissues …
– Its eucalyptus scent covers bad smells.
– Maintain the stretch and flexibility of neoprene.
– Avoid odor and mold problems.
Regular cleaning and disinfection to ensure that the equipment is free of potentially harmful and undesirable microbes is essential for effective and long-lasting equipment hygiene.
BACTERLESS® makes it possible to treat equipment hygiene in a simplified way for intensive and professional use. It is biodegradable, non-flammable, non-irritating, non-corrosive. There is no need to rinse the equipment after cleaning (water saving).
Available in 5 liter cans.